Lucknow Nagar Nigam Election Results 2017:Counting underway, city to get first woman mayor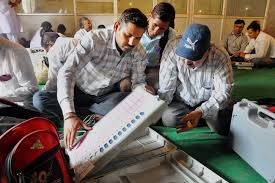 Polling for the Lucknow Municipal Corporation election was held on November 26, 2017 in the second phase of the urban local body elections (Nagar Nikay Chunav) in Uttar Pradesh. As many as 19 candidates are in the fray for the mayoral post of Lucknow Nagar Nigam.
In the mayoral election, the ruling Bharatiya Janata Party (BJP) fielded Sanyukta Bhatiya, while the Congress nominated Prema Avasthi. Mira Wardhan is contesting on Samajwadi Party's ticket, Bulbul Godiyal is BSP's candidate. The Aam Aadmi Party (AAP) picked Priyanka Maheshwari for the mayoral post. In 2012 Lucknow Municipal Corporation election, BJP candidate Dinesh Sharma had won the mayoral seat in 2012 for the second consecutive term defeating Neeraj Bora of Congress.
The civic body elections in Uttar Pradesh are seen as the first battle of ballot that will test the popularity of Chief Minister Yogi Adityanath after the BJP formed the government in the state with an absolute majority in March.
State capital Lucknow is all set to receive its first woman mayor as the seat has been reserved for a woman candidate this time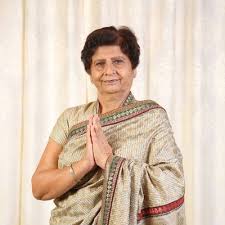 In Lucknow, BJP candidate Sayunkta Bhatiya is leading in race to the mayor's seat by a margin of 5455 votes.
Samajwadi Party's candidate Meera Vardhan came second in Lucknow.
This is the first time that a chief minister campaigned for municipal elections, as Adityanath himself promoted the party across 16 different municipalities.
For the Congress, it is a battle of survival as the pro-Dalit couldn't bag many seats in Assembly polls . The performance of AAP will also be keenly observed
Finally BJP won The Mayoral Election in Lucknow.
By-Shams Ahmad   Edited by Adam Rizvi