Who is responsible for the lynchings?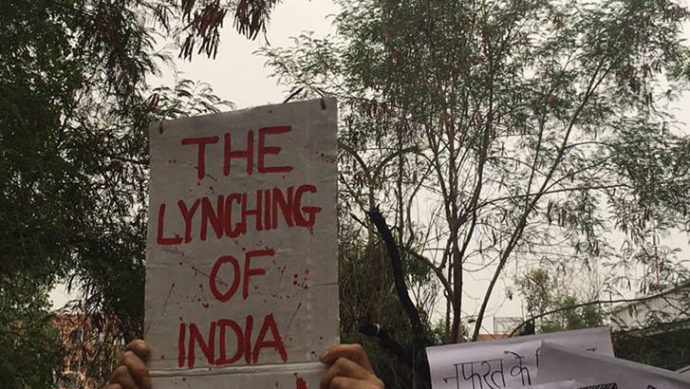 In today's Sunday TOI, Swapan Dasgupta is, as usual, a facile apologist for all the misdeeds and bloodshed in lynchings in the last 3 years. He writes, "There is a streak of underlying violence in India's public culture. It has always existed…" Meanwhile, Amit Shah says in Goa, "There Were More Lynchings From 2011 to 2013, Nobody said a Word." But, in another editorial, in the same Sunday TOI, Aakar Patel contradicts Dasgupta without seeing his piece, and demolishes Amit Sh
ah's lies, he writes, "I would hold the government personally responsible for these murders and any reasonable person would.
The data journalism website India spend has reported that 97% of lynching murders by Gau Rakshaks have come after 2014. They are the gift to us of the Modi government and of the state BJP governments (Haryana and Maharashtra in particular but they are not alone) which lit the fuse on Gau Raksha through legislation and rhetoric on cow slaughter."
Swapan Dasgupta and the BJP would have us believe they didn't start the violence, but in one more editorial in the same Sunday TOI, by Pankaj Butalia, titled, "Romeos to rakshaks: How violence became normal," we read, "all the provocateur needs to do is provide a platform — it could be the train in 2002 or the cow in 2014.
Once set in motion the instigator can easily disown his role in the affair." He warns us that more violence can be expected, "the Parishads, the Dals, the Vahinis, the Senas, the mustached Generals, the Romeo Squads and, of course, the Gau Rakshaks wait their turn." Yes, they are all waiting impatiently, for their share of blood and their lynching opportunity.
Aakar Patel's piece is titled, "BJP summoned the gau raksha genie, now it must bottle it…" Praising the Not In My Name movement, he ends by saying that Mr. Modi's party "summoned the genie out, the data is absolutely transparent here, and it is directly responsible for bottling it up again. If he (Modi) refuses to do this, he should remember that the killings are happening, whether he sees it that way or not, in his name." Of course, once summoned it is very difficult, if not impossible, to bottle such malevolent genies.
Yes, it's all In His Name, and slowly India has begun not only to recognize this but has also started to rise up in protest.