My eventful travel to North Sikkim
Located in North East of India, the state of Sikkim is blessed with breathtaking waterfalls, lakes, scenic Valleys monasteries and Gompas. There are several exciting trek routes too.
In the year 2010, just after Durga Puja, I got roped into a hurriedly decided tour to Sikkim with some of my young friends who were mostly from TCS. The tour itinerary included the Capital city Gangtok and its outskirts followed by a tour to North Sikkim.
I have been four times unlucky regarding a trip to Gangtok and North Sikkim. So I hopped in, despite the fact I knew only one of the team members.
A typical tour to Gangtok and North Sikkim comprises of several things. To start with there is the city tour which comprises of several Monasteries including the famous Rumtek.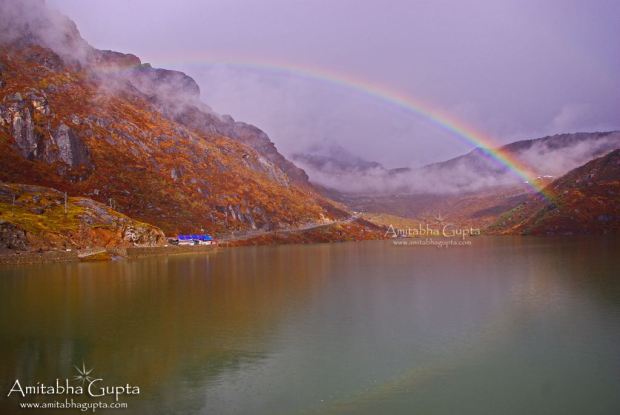 The highlight of North Sikkim tour comprises of the high altitude fresh water lake of Gurudongmar at 17,100 feet in North Sikkim. The lake is named after Guru Padmasambhava who had brought Tantric Buddhism to Tibet in the 8th century. It is said that Guru Nanak, the founder of Sikh religion, visited this lake.
Also added to the tour was a visit to Tsongmo alias Changu Lake in east Sikkim, 40 km from Gangtok. The lake was 40 km from Gangtok at a height of 12,400 ft and is accessed through a treacherous road.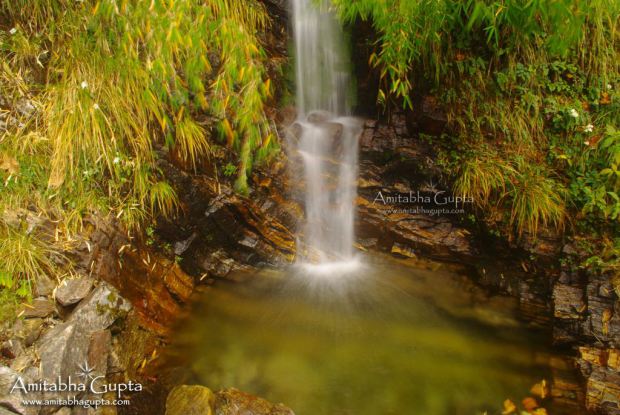 Accompanied by my young friends, I reached the very next day after Durga Puja at New Jalpaiguri Station. With a bright sunny weather accompanied by the blue waters of Tista River, we enjoyed a pleasant 4-hour drive to Gangtok, the capital of Sikkim. There is a bridge just before entering Gangtok. The bridge is known as Ranipool Bridge and the stream below it as Rani Khola. On crossing the bridge some army men checks car papers. The traffic usually crawls here.
Not great news at Gangtok
On our arrival to Gangtok, we came to know that our hired car from NJP will not be allowed to go further from the Deorali Jeep stand. We had to hire cabs to reach there. The cabs do not run on meter and do not have any fixed rate. Besides that, each cab takes only 4 people. Since we were a group of five, we were forced to take two cabs to reach our hotel.
There was more bad news to come. Our North Sikkim Tour scheduled two days later took a jolt when our pre-booked exclusive tour with a local travel agent was cancelled. Since it was peak season and we had no other options than to convert our exclusive tour into a shared one with another agent. Also, there seemed to be no car or taxi available to take us to Tsongmo alias Changu Lake the next day at a reasonable rate.
We went out for a stroll in the afternoon to keep our spirits high. Our hotel was near Tashiling Secretariat. There was a viewpoint near it, but dusk was settling fast. We managed to get in the last ride on the ropeway over the city. It was not very fruitful as the fog was coming down very fast. We got a basic glance of the city from the top and then everything went white
After getting down from ropeway, we walked down to the most happening place of Gangtok – the M.G. Marg. It is a pedestrian plaza and well maintained. Comparing with Kolkata, this road can be considered as the Park Street of Gangtok. The bus and jeep stands are nearby. Also the famous 'Lal Market' where tourists do their maximum shopping is just adjacent to it. There are several hotels on the M. G. Marg. It occurred to me that maybe we should have opted for a hotel at M.G. Road to save the cabby fare up and down to the hotel.
Since nobody was in a great mood, we decided to have dinner in a good restaurant instead of our hotel. We entered into one of the good restaurants named "Gang Talk". The ambience was good and so was the food. Some of the team members decided to drown their sorrow with alcohol. It did not have a good effect and the result was that on our way back in confusion escorting our "high spirited" friends we took a wrong pathway to the hotel.
Chance Night encounter strikes rich.
It sounds funny, but getting "lost" in a city that too in the night is rather embarrassing. Worse one of our "high spirited" friends started hailing cabs at random and asking them whether next day they could take us to a tour of Changu lake and Baba Mandir . I was getting irritated and puzzled when a miracle happened. A cab actually stopped and he informed that there can actually be a car available next day to give us a tour to Changu Lake and Baba Mandir! After we reached our hotel, the driver of the said car paid a visit. He took two of our passport sized photograph and I.D. Proof photocopy in order to make Inner Line Permit to visit the lake. The lake falls in restricted area and thus needs a permit. Our tour to Changu Lake for the next day was fixed.
The next morning started very promisingly. To start off we were treated to an awesome sight of Mount Kanchendzonga and other peaks shining brightly amongst floating clouds and lush greeneries right from our balcony. The scenario was looking like an oil painting and it was not till clouds covered the snow capped mountains, we thought of getting ready for our tour to Changu Lake. After a hearty breakfast, we had a talk over the phone with our driver who asked us to join him at the private bus/jeep stand opposite to Hungry Jack Hotel. It was walking distance from M.G. Road.
We walked from our hotel to the M.G. Road. In the day time, the path looked pretty easy and we reached the Jeep Stand in no time. Our driver arrived sometimes later with a Mahindra Maxx. We had intended to visit Nathula pass too. However, it was not possible as we came to know that the pass remains open only to Indian nationals on Wednesdays, Thursdays, Fridays, Saturdays and Sundays. Sadly it was Tuesday, so we had to drop the idea.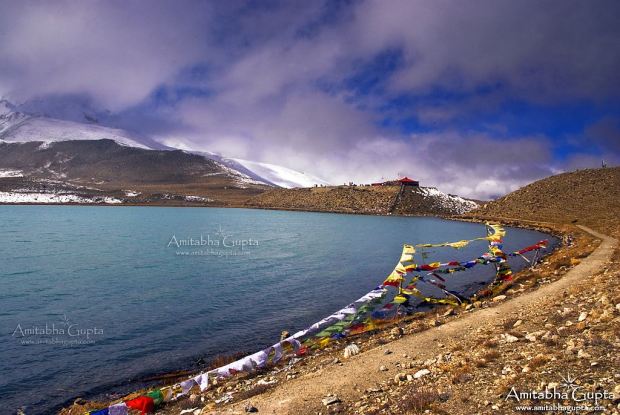 Tsongmo alias Changu Lake and Baba Mandir
We started at 10:00. Another fellow came in and handed over the inner line permit to the driver. It was sunny all around with clouds floating. The zigzag pathway with greeneries all around was a treat to the eyes.
After a drive of one and half hour we stopped at the check post where there was a huge line of cars. Our driver went to see the permit, whence I notice small waterfalls beside the road. It looked pretty and in a jiffy I was on the road armed with my camera and tripod. As soon as my photo session was over, the driver came back and we resumed our journey.The road was a mixed affair. At some place it was pretty descent, while it was extremely difficult to negotiate at some other. We needed some military men to push our vehicle at a point. We came to know that there was a landslide yesterday and the cleaning process was going on. We saw some road repairing machines on the way.
Meanwhile the weather God played foul with us. As we were proceeding towards Changu, it became cloudy. By the time we had reached, the place was full of fog and mist. It was drizzling a bit too. The water of the lake was yet unfrozen. The glacial lake is at a height of 12,400 ft and about 40 km from Gangtok.
We loitered a bit around the lake, plainly disappointed as the weather was dull and full of mist. There was a small wooden bridge with lots of coloured flags. We strolled over the bridge a bit and went back to the car and drove off to Baba Mandir. On our way back I was lucky to spot and shoot Rainbow at Changu Lake which for me was no less than a miracle
The legend of Baba Mandir is quite famous. It was built in memory of Baba Harbhajan Singh, a soldier in the 23rd Punjab Regiment of Indian Army, who was drowned in a stream near the spot. In fact, there are two Baba Mandirs at Sikkim. The original Baba Mandir has been built at the site of the bunker of Baba Harbhajan, where he served during his tenure at the army. The new one has been built close to Changu Lake. It is around 20 km from the lake at a height of 13000 feet. Tourists traveling to West Sikkim at Nathang Valley, Kupup Lake visits old Baba Mandir. The new temple is always crowded with Indian Army Soldiers who believe the soul of the departed soldier still guards the frontier. A huge number of devotees visit the temple during peak tourist season.