Justice Leila Seth, the first woman judge of Delhi HC passed away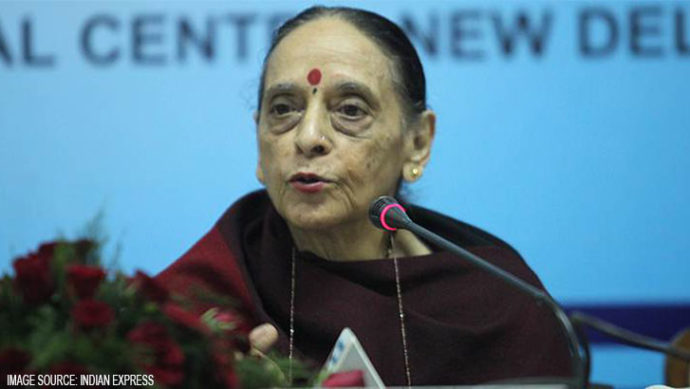 On the fateful night of Saturday, Justice Leila Seth passed away by the effects of cardaic seizure.
Justice Leila was the first woman judge of Delhi High Court and not only this, she broke many a glass ceilings in legal field, leaving a legacy of ambition followed by hardwork, to be followed by other aspiring women.
She was the first woman to top the London Bar exam and the first one to be the Chief Justice of a State High Court (Himachal Pradesh). She was also a part of the three member Justice Verma committee formed in the wake of the hineous December 16 gangrape, to provide suggestions to make the law more supple and get quick and enhanced punishments for the accused criminals.
Also known for her avid interest in the protection of human rights and the mother of well-known writer of 'A suitable Boy' Vikram Seth, she was herself a prolific writer and her autobiography, 'On Balance' was a bestseller.
On her sad demise the Prime Minister, Narendra Modi and Vice President, Hamid Ansari praised her virtues and offered condolence.