Nadwa cleric calls for 'shifting' Ayodhya mosque site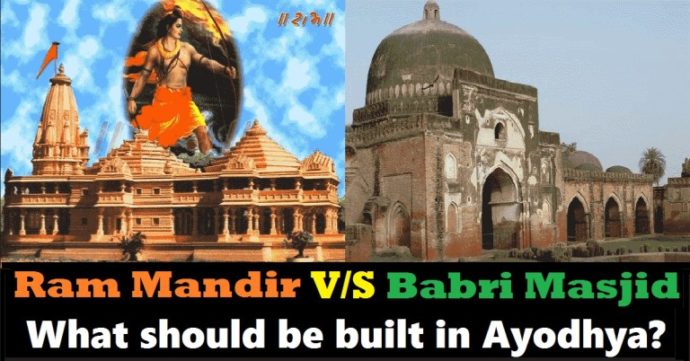 The first day of the 26th plenary meeting of the All India Muslim Personal Law Board (AIMPLB ) in Hyderabad   on Friday was marred by controversy as some clerics suggested a shifting of the Babri mosque site as a solution to the contentious70-year –old dispute while others vehemently rejected the same on grounds that the shariat would not allow the same.
It was a top cleric from Lucknow's Nadwa seminary who came up with the suggestion for taking up a land away from the present site and building a huge mosque and a university away from the disputed site as a solution to the issue. This while the Supreme Court has upheld that it would be treating the entire issue as a normal land dispute and not on religious beliefs/ grounds.
Maulana Sayyed Salman Hussaini Nadvi, an executive member of the AIMPLB,is part of a six member delegation o Muslims who held a meeting with Art of Living founder Sri Sri Ravi Shanker in Bengaluru (Bangalore) on Thursday in order to arrive at a solution to the issue which has driven a wedge between the majority Hindu and minority Muslims in India.
According to Maulana Nadvi the Hanbli school of Islamic jurisprudence allows for 'shifting' of mosques. He suggested that an out of court settlement be arrived at between the leaders of the two communities. He has sought the government allotting a piece of land away from the disputed site to Muslims to build a grand mosque and a huge Islamic University on the land. He has also asked that this should not be taken as an example to be arrived at solutions to other contentious places of worship like the Gyan Vyapi Mosque in Varanasi and the Krishna Janmbhoomi in Mathura.
However Nadvi's stand has faced stiff opposition from other clerics attending the meet. All India Muslim IM (AIMIM) president and Member of Parliament from Hyderabad, Asaduddin Owaisi said as per shariat, "once a mosque, always a mosque, hence the idea of shifting the same does not arise. I expect the AIMPLB to decide on the issue." Other senior clerics have also criticized the "soft"stand of Nadvi on the issue. Some clerics have likened the same to "sabotaging the Muslim claims over the contentious site at Ayodhya and called for action against the cleric for his utterances.