Donald Trump turns down India's Republic Day invite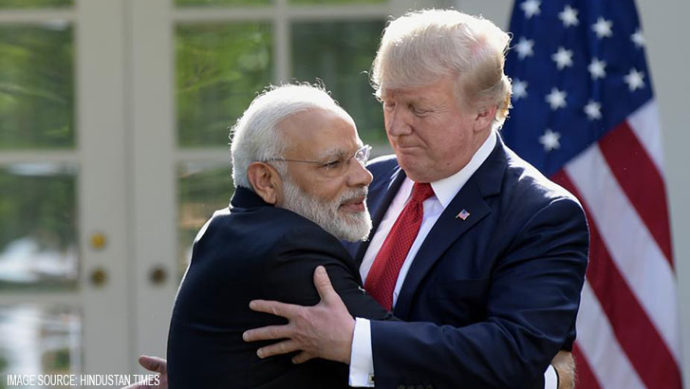 New Delhi Oct. 28, 2018: US President Donald Trump has turned down India's invitation to be the chief guest during the Republic Day celebration on January 26, 2019.
This comes at a time when relations between the countries are not in the best of health.
Ties between India and the United States have recently been under a lot of strain because of India's defence purchases from Russia and the oil imports from Iran.
The US president's "domestic commitments", including his State of the Union address, around that time seems to have been the reason for declining the invitation. In the letter, Trump is said to have regretted his inability to accept the invitation.
However, in 2015, when the then US President Barack Obama visited India for Republic Day, the date of the SOTU address was postponed. The date of the address is not fixed and but has to be made between January 22 and the first week of February.
With Trump declining India's invite, the Modi government will now have to look for some other head of state who can be invited as the chief gust for Republic Day. Sources say that a final decision has not been taken yet about who will be the Chief Guest now on Rajpath next year. But South Africa is being considered as a likely option given 150th year of Mahatma Gandhi's Birth anniversary. India is celebrating it across missions worldwide through global rendition of 'Vaishnava Janato' by foreign artists and the government has unveiled a two-year commemoration plan to mark the special occasion.